Independent Repair Facility Serving Placerville California
Foreign Car Services and Repairs
Auto Service in El Dorado County
We Service the Cars that Others Can't!
For auto service you can count on, come to Hangtown Foreign Car Service. With years of experience under our collective belt, we have the skills and resources to handle all of your auto needs.
If you have any questions, feel free to call us or send us a message online.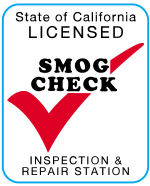 El Dorado County's Smog Inspection & Repair
Are you due for a Smog Inspection?
Ensure your foreign vehicle meets California's emissions standards with our reliable smog inspection services. Trust Hangtown's Foreign Car Service to help you obtain your smog certificate efficiently, keeping your vehicle compliant and the air clean. Contact us today to get your inspection scheduled.
Pre-Purchase Inspection for Foreign Cars
Don't Purchase without an inspection
Hangtown Foreign Car Service's pre-purchase inspection are performed by our qualified and reputable technicians who have experience with the foreign vehicle you are considering. Our technicians perform a thorough evaluation of the vehicle's condition and provide a reliable assessment of any potential issues. The cost of a pre-purchase inspection is a worthwhile investment compared to the potential expenses and headaches of buying a problematic vehicle.
Factory Maintenance & Oil Service
Have You Changed Your Oil Lately?
Each foreign vehicle has a factory maintenance schedule with tasks that should be performed to keep the vehicle in optimal condition.
Hangtown Foreign Car Service's factory maintenance includes services such as:
We Service Vehicles From These Automakers
ACURA • AUDI® • BMW • HONDA • LAND ROVER • LEXUS • MERCEDES-BENZ • MINI • PORSCHE • SUBARU • TOYOTA • VOLVO • VW®